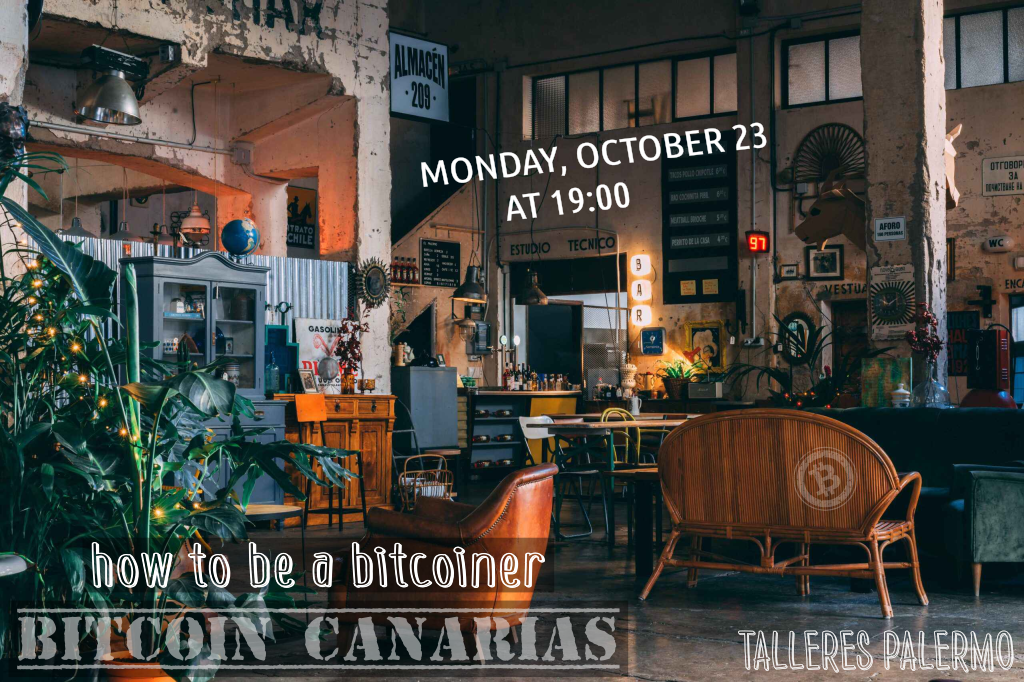 Detalles
Who or what is a Bitcoiner? – a person with the curiosity to learn how the world works and a deep desire to be free. What is money? Are we free to choose where and how we spend it? Or are we trapped in a political and financial system that has already made the important choices for us?
This event is in the format of a Socratic Seminar – a casual group discussion focused on two or three topics which change every meeting. Each topic is prepared and presented by one member of the group followed by questions and open dialogue. Topics are usually in the areas of security, privacy, hacker/cypherpunk culture, and the latest bitcoin developments.
This group aims to provide a space where ideas and knowledge can be shared freely. Experienced Bitcoiners, total newbies, and skeptics – everyone is welcome.
Drinks are available at the bar during the event so get a drink, grab a chair, and learn a bit about bitcoin. See you there!
📅  Monday, October 23, 2023 at 19:00
📍Talleres Palermo – Calle República Dominicana, 18, 35010 Las Palmas de Gran Canaria
Join our telegram chat to get involved or if you have any questions:
Ubicación
Bitcoin Canarias
23/10/2023
19:00:00
Presencial
C. República Dominicana, 18, Las Palmas, España